Matt is a commercial real estate advisor primarily focused on development projects and investment brokerage, specifically in multifamily and industrial properties in southern and central NH.  He's based in Bedford, NH and leads a collaborative team at NAI Norwood Group, serving business owners and investors as they assess the market, plan for acquisitions, or sell real estate.  Using collaboration, technology, and creativity, his team brings their network of professionals and industry-leading resources to clients in the form of innovative solutions, deal structuring, and advising services.
James:  Can you give us a quick background and how you got interested in real estate?
Matt:  I followed an entrepreneurial path for a good portion of my life. I was around 13 when I started my first company and started making some money. My parents actually made me file my own ftaxes, and by the time I was done, I realized I hadn't made enough that I actually needed to file taxes that year.
I got mad at them for that.
And they said, "But now you know how to do it, and now you won't get sued and won't pay penalties for not doing it." And so I thought, "Okay, fine. Well, that's a good point. Maybe I should know these things before I do too much."
So I started doing that, and by the time I was 17 and went off to college, I already had my first couple years paid for. So I came out of a private college, four-year school, with almost no debt, because of my early entrepreneurial ventures.
James: What were some of those early ventures?
Matt:  Mostly landscaping and cleanups, but I did a couple of other things here and there. I actually had a little consulting business, and I did some trumpet lessons, and I also played Taps for military honors funerals (some were paid, others I did for free).
When I got out of college, I was in IT for a while. I started a couple of IT companies. At that point, I had read things like Think and Grow Rich, Rich Dad Poor Dad, and other books about entrepreneurship, money, and general success.
So I decided that at that point, I should take the path that seemed to be correlated with success, which was real estate. So while I was working a job and living Robert Kiyosaki's "poor dad's" life – making good money with good benefits – I walked away from it entirely to go out into real estate sales and investing.
James:  Had you started moonlighting at all in real estate before you quit?
Matt:  I had been dabbling on the investment side. I had put a couple things under contract, which, for various reasons, didn't go anywhere. But I had learned a lot in the process, and I had built out a spreadsheet with my own manual calculations. Instead of Googling an analysis spreadsheet or something, I literally built one and put together formulas, just based on the things that I knew needed to be there from my experience.
And I had through column AQ in an Excel spreadsheet with various things, out of which only about 12 different columns had to be populated with something … so I could track when things sold, what they sold for, and whether or not I should have gotten into the investment retroactively. And then that's when I started making offers, once I had enough data that I felt that was comfortable to track it.
And then I said, "Wait a minute. I'm working way too hard, but I'm not working smart. I'm working at this job that I hate, and I'm doing all these things to try to do something I like, so why don't I just quit this job and go do what I like?" But do it at a better level, and also help people do it, as well.
I didn't find a good agent. If I had found someone like myself or Matt Lefebvre or somebody else that's really knowledgeable in the industry, and also conscientious and provides a higher level of expertise and service at once, I wouldn't have felt like there was that void at the time.
But I didn't find a me, or another Matt, and when I went out and started learning about things, I learned that probably … I hate to say this, but I don't think it's an exaggeration … probably 99.8% realtors out there focus on just residential transactions, or on different types of investor services, and nobody really out there has the heart and the service mission to want to help people that are starting out understand the basic fundamentals that will lead to their success, long-term. I feel like that left an opportunity, though, for someone to show a different level of service.
So I walked away from my job, quit cold-turkey, literally two days after I passed my real estate exam. I hadn't even selected my brokerage yet. I was talking to three leading firms around, but none of them felt right to me for various reasons.
And then I met who became my initial mentor, who recruited me to her firm. And she was engaged in the daily business of buying, selling, and holding her own investment properties, and she was doing that for about two years before she got in the business.
So I was said, "that's the kind of path that I can identify with, and I think is highly valuable. So, you're going to have some experience that will really help me."
Not too long after that, I decided that the residential agent business, as much as residential investing was interesting to me, just wasn't going keep me excited for the long-term. So I decided to talk to my managing broker, and she suggested that I reach out to Karl Norwood, who is a respected mentor in the industry.
Little did I know, they had a conversation behind my back, because he didn't want to do anything that was stepping on toes when he asked me to join the firm. But they had a conversation ahead of time, and we went through and discussed the opportunity that would be there, and I ended up joining the firm.
James:  That's how you ended up at NAI?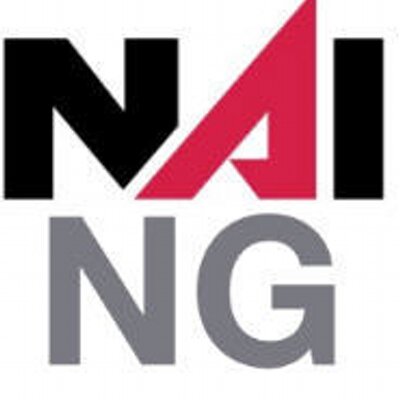 Matt:  Yep. I've been here for three years. I spent exactly 365 days on the residential side, and then made the switch.
James:   Do you remember how long it was in between getting your license to completing your first transaction?
Matt:  I do. Six weeks.
James:   Six weeks, wow. That very quick.
Matt:  I did have what one might consider a leg up on that one. I already had my eye on about 35 properties that I had been monitoring, that were what I would consider distressed sales that were not going move at their prices.
I picked a couple of those to focus on. On one property, the tenants were being squawky, and they were torpedoing the sale, so the property was not moving or getting much traction.
So I thought of a slightly roundabout way, and I asked the listing agent to provide me with every bit of information that their seller would allow them to provide me. Surprisingly, I was the first person to ask that, and she handed everything over that he authorized, which was actually a lot of information.
So I brought that to my buyer, who said, "Wow, that's great information. I feel like this might be a good deal. Can we see it?" I said, "Well, hold on. Let's think outside the box on this one a little bit, because that's been the catch on this. This thing hasn't even had a showing since its price reduction. So let's do this. Let's see if we can come to an agreement on the business terms first."
So I asked him if he would be comfortable putting in an offer subject to a satisfactory walkthrough, and we put in an offer that was … it was below asking, but not substantially. It was reasonable … it was a real offer, with legitimate contingencies.
So sure enough, the seller accepted with no counter within about two hours and called his tenants and said, "Hey, the new owner's doing a walkthrough." And that removed the barriers. Because suddenly … instead of feeling like their houses were a zoo where everyone was coming through spectating, they felt like, "Okay, this is finally coming to an end."
And that was the one main trigger that changed the complexion of the transaction, and it allowed us to get in there, and we ended up buying it for about 65 cents on its appraised dollar the day that the appraisal was conducted.
James:  That's a hell of a first transaction right there.
Matt:  It was pretty solid.
James:  Pretty advanced tactic. Was that your idea, or did that kind of come through your broker's idea, or how did you think to do that?
Matt:  I can't claim 100% authorship, but most of it. I did come up with the majority of that all by myself.
James: Very creative.
Matt:  But it was largely because of several different pieces of advice that I put together from people that I'd learned to listen to along the way. And it was a very exciting way to start my career, though, because instead of going six months to 10 months without income … which I would say is the average … I already had a transaction, and more importantly, I had a story with some credibility.
I've built my practice around trying to add value that my clients can't have themselves. And believe it or not, less than 25% of that has anything to do with identifying a property. It has more to do with analyzing it, how to negotiate, how to proceed, and then what to do to protect themselves from risk.
I have a ton of off-market things, and identifying the property is a massive component on that. So yes, I have a differentiator on that, but I really think that my negotiation skills and my analysis skills are where I really would like people to be focused on why they're hiring me. Because those are truly a better value-add that lasts, and also more importantly, protects them from risk.
I would much rather have my clients not buy something at all, even if I could have presented them with 10 or 50 things, if those things are going to be financially harmful to them. Because that's not only going to damage them, it's going to damage my name, and it's going nto put them in a position where they can't buy again.
And that's truly where I think value is added that a lot of people don't necessarily understand until they've seen it in action, or they've heard it in somebody else's real-life example.
James:  Do you have one good example of a deal where you put all those pieces together
Matt:  So the deal I think I added the most value on was one that I actually put in an offer myself and went under contract for. During additional negotiations while under contract, the seller and I determined that the timeline and terms wouldn't work for us to do the deal.
And I said, "Well, I don't want to exit this contract, but I really have to. However, if I haven't lost credibility with you, which I hope I haven't, because I've been perfectly honest with you, the situation is this. I have another buyer that I think this would a better fit for, and I'm pretty sure that because I saw the value in it, that I can convey that to them if it fits their profile."
So I spoke to that buyer, and in the end, that buyer ended up closing
on the property. And in the end, I consider that a huge win, because they found a deal that, because I had already built in some of the research and done some of the due diligence, they didn't have to pay for certain pieces. And they also didn't have to go through some of the uncertainty, and they didn't have to go through some protracted negotiations that may not have gotten where they wanted. And I was able to give them some of the paying points that the seller had unintentionally tipped their hand to me about in the course of the negotiations, so that I was able to say, "Well, this is something that they really care about, but they don't care about this. And I think this is how we create a win."
And sure enough, we did create a win, and it closed ahead of schedule with a great lending institution that I'd worked with in the past and gave the buyer really good terms. They were able to put less down than they originally thought they had to, and remained better capitalized for any unforeseen things (or for their next deal).
So I guess it was a multi-point win, and one of the reasons why I think it provided the most value is that it was very familiar to them. It was very comfortable for them, because I was very transparent with them with why I exited the deal and why the seller felt that was best, too. And that it wasn't that the deal was bad, it was just that it wasn't going to be a mutual win.
And they were able to get into it and pick that up in mid-stream, and when they closed on that deal, it was at less than 50% of their potential shopping list. So instead of trying to find something at the top of their shopping list, I found something that I felt was right-sized for them, and would leave them with enough liquidity that they could respond to challenges.
One of the things that I would want to add to our conversation, is that I think that one of the most important things that people should think about when they're looking for a fit with a real estate broker, is that they want an advisor.
They don't want just a broker. What they want is someone that they feel comfortable with, and trust to actually go through the effort and diligence to give them quality information, not just quantity.
The key for me is that when I'm working on a deal, it's got to be a win for everyone at the table. And I don't just mean financially. I mean from a relationship standpoint. The seller, the buyer, the tenant, the landlord, the broker etc. Whoever it is, all the stakeholders need to have their needs met. And not just met, but hopefully exceeded.
And that philosophy, I think, is one that a lot of the quality brokers in my industry share. I don't think that's exclusive to any individual, company, or anything like that. I think that there's a lot of people in our community that view it that way. We know who each other are, for the most part, and we enjoy working with each other collaboratively as a result, because the integrity in our industry isn't perfect to an individual, but it's definitely of a high standard, and so people on the inside generally know where that integrity lies, and it's a very, very solid community.
So I think that's pretty important to our industry's health, longevity, integrity … and the value that we can provide, I think is enhanced by that, because people that understand that concept, and are careful enough and know how to ask the right questions, they will figure out that the person that they're working with is very solid, and that's truly important. It's not just about the financial win. It's about the relationship win, as well.